Course Scope and Sequence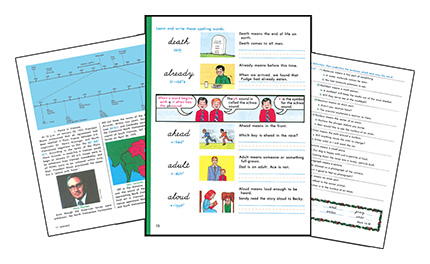 The Christian homeschool curriculum at BCE is customized for the learning needs of your child. Avoid frustration for both you and your child with our proven system of faith based learning. We offer a comprehensive spectrum of grade levels and course topics. Check out what fellow homeschool parents are saying and read about our course material below!
To properly determine how your student aligns with our homeschol curriculum, we strongly recommend beginning with our diagnostic process. This helps ensure that you are selecting material that will both appropriately challenge and engage them!
Our core curriculum includes Math, English, Social Studies, Science, Word Building (spelling, dictionary skills, sentence writing). We also offer Literature and Creative Writing, Bible Reading, Music, Art, and many electives.
Click below to jump to the level you're interested in: