Planning Physical Activity in Your Homeschool Setting
November 2, 2017
Physical activity isn't just good for the body. It helps with learning, too.
John J. Ratey, clinical associate professor of psychiatry at Harvard Medical School and the author of Spark: The Revolutionary New Science of Exercise and the Brain, writes that "memory retention and learning functions are all about brain cells actually changing, growing, and working better together." Exercise, he tells us, literally helps expedite the process of learning! In fact, a 2007 study published in Research Quarterly for Exercise and Sport, cited that "children ages 7-11 who exercised for 40 minutes daily after school had greater academic improvement than same-aged kids who worked out for just 20 minutes." What a great study secret!
When winter comes around, it's easy to start hibernating, neglecting exercise while hunkering down for warmth. But when the body's metabolism begins to slow down, exercise is more important than ever. How will you keep your students' brains from slowing down this winter?
Embrace the Outdoors
The easiest solution is to just continue playing outside! While winter workouts require more planning with clothes and accessories, they offer their own exhilarating experiences, such as ice skating, snowshoeing, or cross-country skiing. Even if you don't have those supplies available or live in an area with more mild temperatures, you can take your students for a brisk outdoor walk where they can enjoy the birds, changing flora, and cooler temperatures that only winter can offer.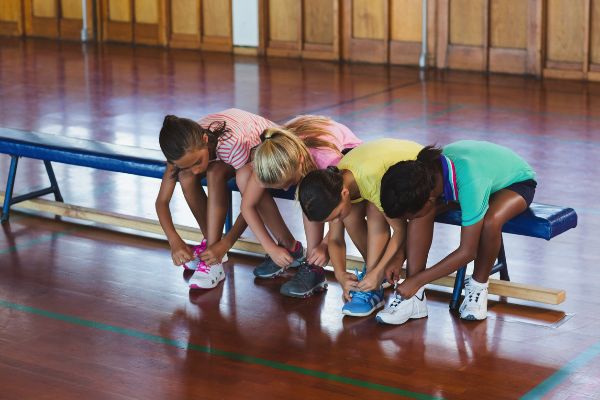 Join a Community Program
Many local park districts and fitness associations offer affordable indoor exercise and sports programs, such as basketball, indoor soccer, and floor hockey. Some make indoor tracks or "open gym" times available for family exercise. Check out your local YMCA for "Swim & Gym" times to help you introduce younger children to the pool and other indoor exercise opportunities, many of which have been designed for homeschooling families just like yours. With local programs, you have the added bonus of meeting other people in your community during the quieter winter months.
Plan Some Winter Cleaning
Spring cleaning? No way! Winter is the perfect time to organize while getting that heart rate up. Students can focus on organizational skills, spatial reasoning (think closets and pantry) and local charity programs as they find items to donate. Apply chemistry and economics to DIY cleaning projects as you and your students burn calories dusting and mopping. Cleaning doesn't have to be drudgery– combine it with an exercise activity complete with bending and stretching movements for a fun activity that will also give them a sense of accomplishment.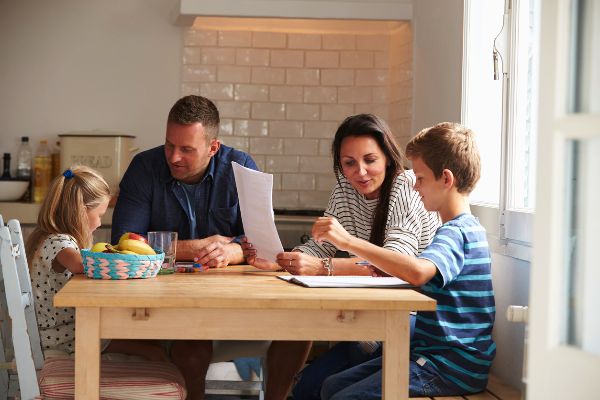 Tie It Back to Science
Regular exercise provides countless opportunities for learning. Tie your student's fitness activities to the BCE curriculum by aligning to the Science PACE. Making connections between daily life and curriculum will help your student reinforce positive habits of good nutrition and exercise.
« Back to Blog